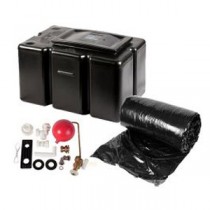 Cold Water / Loft Storage Tanks
Our range of cold water storage tanks for the loft include Rectangular, Circular, Coffin and Galvanised types. Available in various sizes including the most popular 4/15/20/25/40/50/100 gallon as well as including all neccessary components such as lid, jacket and byelaw fixing kit.
All tanks are fully WRAS approved and manufactured to BS4213:2004. Flexible circular tanks available to allow for safely passing through smaller loft hatches.